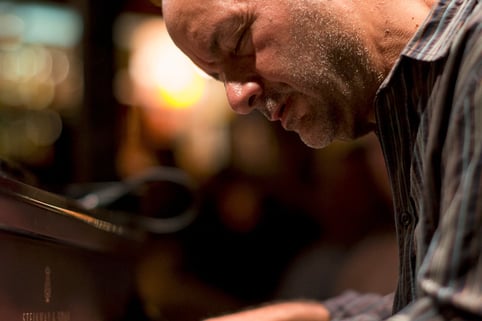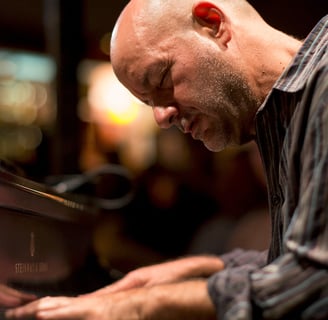 Jazz pianist Tardo Hammer is a NYC jazz pianist who has achieved worldwide recognition as a soloist, sideman, accompanist, bandleader and recording artist. He has performed throughout the USA, Europe and Japan with countless jazz luminaries, including Lou Donaldson, Bill Hardman, Junior Cook, Annie Ross, Abbey Lincoln, and Art Farmer. Currently he is often heard performing with his own trio as well as a sideman with many of today's top jazz performers.
Since the 1990s, Hammer has been performing in clubs and festivals in Europe, Japan and the U.S. In 1999, Hammer began making trio recordings as a leader.. His sixth and most recent album is Swinging on a Star, recorded for Cellar Live. He appears as a sideman on CDs by Warren Vache, Charles Davis, Grant Stewart and many others.

Active as an educator, Hammer is on the faculty of the Lucy Moses School, The New School and the Special Music High School as well as conducting classes and lessons at clinics and colleges worldwide.
Hammer began working professionally in the late 1970's, taking any gigs he could find and supplementing his income teaching piano. By the '80s, he'd become a regular in clubs around town, and began working with such artists as Bill Hardman, Junior Cook, Lionel Hampton, Lou Donaldson and the Art Farmer-Clifford Jordan Quintet. Hammer made his recording debut alongside Al Cohn and Mel Lewis in trumpeter Al Porcino's big band.

He has been accompanist of choice for many jazz vocalists, including Annie Ross, Earl Coleman, David Allyn, Abbey Lincoln, Teri Thornton, Marion Cowings, Jon Hendricks, Samara Joy and Lucy Yeghiazaryan.